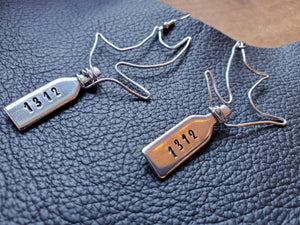 Banned from etsy - available here! (for now?)

Get these very cute, very spicy, political statement piece earrings.

But here's the thing: when the oppressed rise against their oppressor only the privileged see it as "spicy" - the oppressed see it as survival. And that's relevant even here in so-called canada, as we see police forces time and time again amass forces and violence against sovereign Indigenous Nations - from Elsipogtog to the Wet'suwet'en to Six Nations to Kahnesatake (Oka) and beyond. As settlers (the maker is a settler) we need to stand with and for the liberation of Indigenous peoples - and that includes against the state and police (whom are not oppressed, nor a marginalized group - stop those white tears right now!).