ESSENTIAL WORKERS RECEIVE A 15% DISCOUNT AND PRIORITY BOOKING!
Before we accept any bookings, we will hold a free pet consultation. This gives you an opportunity to meet us and us to meet you as well as to answer any questions you may have. We'll go through details such as normal daily exercise, feeding requirements, health, contacts, phobias, personality and your special requests. This is the first key to us to providing the highest level of care.
Chuck's Mutts & Co was born of a deep love and respect for dogs and their needs. Our dogs are our family and that is the backbone of our care. What started as a personal endeavour to make sure Nic's own rescues and fosters were able to exercise and socialize as they adapted to living new lives in Toronto, has grown exceptionally. Chuck's Mutts is an amazing family of like minded doggie people whose passion for providing the best care for your family members and flows through every aspect of our business. Servicing the Hillcrest Village, Midtown and surrounding neighbourhoods has been such a pleasure and very fulfilling each day. Nic grew up in Forest Hill and knows the area and people well. Their love for the city and these neighbourhoods has really helped to solidify Chuck's Mutts & Co. in these areas. The staff that have joined them on this adventure have the same devotion to dogs and their behaviours. Our staff love spending their days enjoying your dogs and keeping them engaged. Our staff are CPR and First Aid trained and each of them is always working to learn more about various aspects of dog care.
The Dogs
Here at Chuck's Mutts appreciate that all dogs are not the same and just like us, they all have different needs and we do our utmost to learn these individual needs and adapt our care to them. We are also well aware that not all dogs have had the same past which can make finding the right services for them very tricky. Whether it is in a group adventure to burn energy and socialize, to spending their day with friends to build confidence, we offer this all. As we work through and with various behaviour issues we help your dogs succeed during their time with us and even when they're home with you. We want the best for your pup, but also for you. If we can help improve temperament, behaviour, or even just give you a break we will do just that. Helping your dogs learn and assisting you in learning from your dogs really ensures your bond and ongoing happiness.
Partnerships
We serve dogs not only in providing care for them, but in partnering with several Toronto and international based rescues to assist in foster care and rehabilitation. Rescues such as Canine Haven, Team Dog Rescue and MexiPerro to name a few. We also want to help owners succeed and are proud to work with several trainers and Educanine, a collective of educators who are striving to help dog owners and professionals.
Inclusivity
Chuck's Mutts is a QPOC run company doing what we can to help those within that community by supporting other LGBTQ* businesses, customers and various community opportunities.
We would like to acknowledge that the land on which we gather and work has been the site of human activity for over 15,000 years. This land is the traditional territory of the Haudenosaunee, Anishinaabe, Anishinaabeg, Chippewa and Wendat nations and most recently the Mississaugas of the Credit. This territory is the subject of the Dish With One Spoon Wampum between the Anishinaabeg, Mississaugas and Haudenosaunee that bound them to share the territory and protect the land. Today, the meeting place of Tkaronto is still home to many Indigenous people from across Turtle Island and we are grateful to have the opportunity to work and meet in this territory. We acknowledge that we walk upon the traditional territories and original nations of this land, whose children and families continue to cry out for justice. We are mindful of the need to reconcile our history and relations with Indigenous peoples. We are especially mindful of the impact of colonization, and the current and ongoing struggles of Indigenous families and communities.
We're very excited to have you and your pup join the Chuck's Mutts family!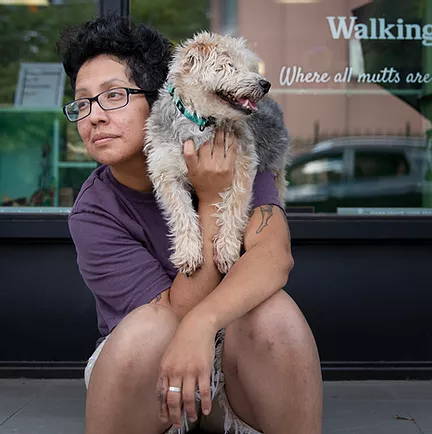 Nic has been working in dog care and rescue for over 15 years. They hold a BA from York University and is also a licensed PTA. They are proud to be able to hold space, represent, and provide work opportunities for intersectional local communities - indigenous, queer and racialised communities in particular.

In 2016, Nic founded Chuck's Mutts & Co., and has since been providing midtown Toronto with loyal and loving dog care since. With devotion and passion, the business grew and in 2019 transitioned into a physical space which is now home to customized dog-focused day care service & classes. Currently Nic keeps busy with group walks, operating and coordinating the business, studying, and working with their own beloved pups—who often help out especially when working with behaviour cases. Though Nic does get to have them wherever they go.
Nic's business mandate and operation goal is simply, dogs in the forefront. In the forefront of their studying, programming and even day to day life. They live with their own pack of dogs and more often than not have boarders or even fosters who need a safe place to stay. The care provided to any of the dogs that Nic works with is firstly about the dogs, and how to create supports which would then extend back into their own homes.
Certified in Canine First Aid and enrolled in Canine Foundation Training Academy they aspire to obtain their CPDT-KA. They hope to further their knowledge and understanding of dog behaviour. Nic will then be able to add this to their growing tool box for dog training.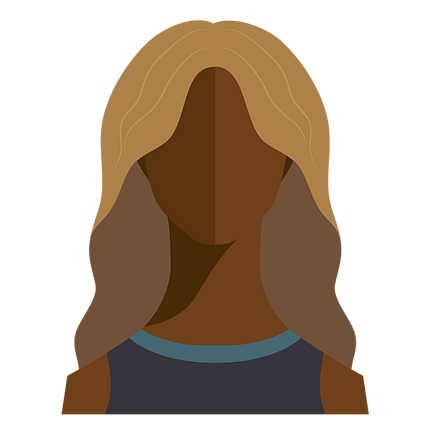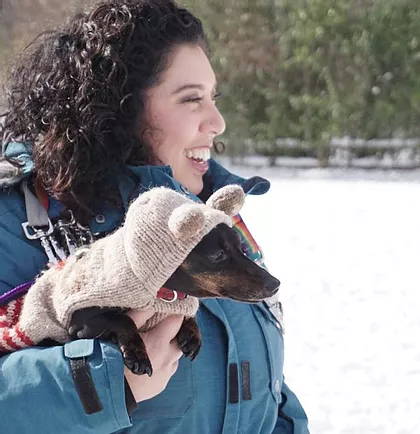 Carla Filles
she/her
CPDT-KA, CTDI
Our Head Trainer, Carla Filies, has walked and trained in the GTA for more than 7 years. Certified in multiple teaching styles, Carla specialises in Puppy Foundation's Training. Carla is highly respected in the canine community. In addition to her work with Chuck's Mutts and her own business Walking the Six, she is affiliated with Educanine, and works with Bow Wow Walkers. Carla also liases with the City of Toronto advocating for improved community dog parks. A self-proclaimed Dog Nerd, Carla is always improving her knowledge while stopping to say hello to every dog she passes on the street (and occasionally she says hello to the parent as well). Carla lives in Toronto with her beagle Ben, and boyfriend, Alistair.

If you would like to meet Carla to discuss training or ask questions, she attends the Chuck's Mutts Puppy Socials every Sunday.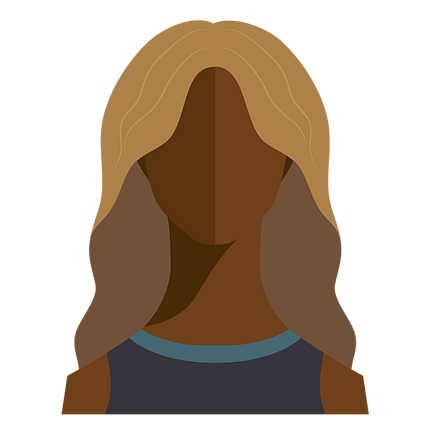 Gabriel Bufardeci
he/him
Fear Free Shelter Certified
Gabriel Bufardeci received his Bachelor's Degree in Computer Science from Queen's University, and worked as a software developer for a few years before completely switching things up. He sacrificed a well paying, safe job in favor of a more fulfilling career path to change the lives of as many dogs as possible. He hasn't looked back.
After walking dogs on the side, while working construction, he started volunteering at When Hounds Fly in July of 2019. A few months later he was offered a job at Sparky's Comrade as a dog walker, and started working at THS as an Animal Care Worker. Now, almost two years later, we hired him as a daycare attendant and he has been taking on more responsibility each day.
Gabriel is currently enrolled in the Educanine Dog Trainer Mentorship in order to finally pursue his dream of becoming a dog trainer, and is planning to take Susan Friedman's Behaviorworks Course as well as getting his CCPDT and Fear Free Dog Trainer Certificates.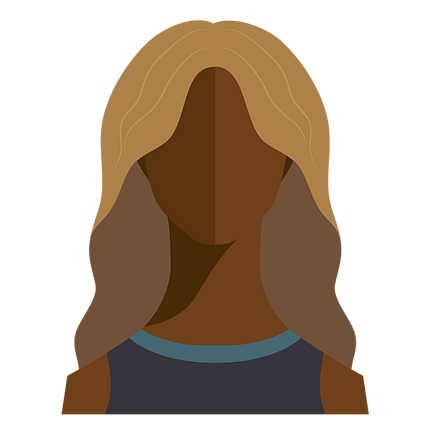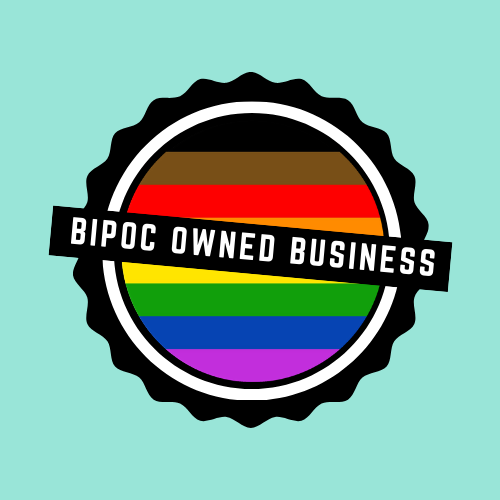 Be the first to leave a review!
Pet comfort and the safety and security of your home are the cornerstones of our business. Chuck's Mutts & Co. provides pet care tailored specifically for you! Whether you go on vacation, a business trip, need a midday visit to walk, feed, cuddle, or medicate your pet, Chuck's Mutts & Co. can do it when you cannot. Our services are provided in a reliable, trustworthy, and caring manner.
Please note that Policies and Procedures are subject to reasonable changes and amendments, which may be implemented from time to time.
Reservations: Please plan ahead to obtain services on the dates you desire. An in-home consultation is required for all new clients. While we can tentatively pencil in your dates, we must meet you and your pets, and assess your needs before we make a commitment to providing your pets' care. During this initial meeting, we will also review and complete forms and sign agreements. Please complete all forms prior to our initial consultation.
Keys: Chuck's Mutts & Co. will obtain a copy of your house key(s) during the initial consultation, when service is scheduled and agreements are signed. Keys will be returned in person within 3 days of the end of your service.
Cancellations: Cancellations may be made up to 24 hours in advance of your scheduled service. Any payment will be credited to your account. The full price of the service will be charged for cancellations made less than 24 hours in advance of a scheduled visit. Any visits canceled on the day of service will be charged in full. If you cancel any part of your scheduled reservation, such as ending the reservation early, you are responsible for the entire initial reservation fee. No refunds or credits will be issued.
Holiday Surcharge: We do not offer single or group walks on all statutory Canadian holidays. We may be able to accommodate holiday dog play date for an additional $10 fee. We will be open for boarding and day care.
Fees: Fees are earned upon acceptance of dog walking reservations. Accepted methods of payment are cash, cheque, or PayPal. If you choose to, you may purchase individual walks or discount packages consisting of "credits". These credits can be applied when booking your dog walks or any other services. If paying for your services by cash, payments must be made on your first booking of the week. You may leave the cash in an envelope at an agreed upon location within the home. If a cash payment is more than one week late, a fee of $50 per week will be applied to your account.
Past Due Accounts: Any cash fees more than 30 days past due will be sent for collections. Client is responsible for all costs of collection.
Visitors: Please notify Chuck's Mutts & Co. if others (housekeepers, pest control service, realtors, friends, family members, etc.) will have access to your home during your absence. It is understood that the client will notify anyone with access to the home that Chuck's Mutts & Co. services have been engaged. The police will be called on all intruders or suspicious acts without exception.
Chuck' Mutts & Co., company owner, agents, assigns, successors and heirs are not liable and are completely indemnified for any and all liability stemming from the act(s) or failure to act of third parties, whether known or unknown, including but not limited to, friends, neighbours, relatives or other service persons, that shall enter your residence for any purpose while Chuck's Mutts & Co. is caring for your pets.
Unsecured pets: Chuck's Mutts & Co. will not be responsible for free-roaming or outdoor pets in the event of illness, injury, loss or death. It is strongly advised that all pets have some form of permanent ID and that they remain inside the home or confined to a yard or pen for their own safety and welfare in your absence. It is the pet owner's sole responsibility to "pet-proof" any areas of the home and/or property to which the pet has access. This includes thoroughly inspecting fences, gates, latches, doors and other devices meant to contain the pet or restrict access to specific areas. The pet sitter does not assume responsibility and has no liability for any injuries the pet may sustain or property damage the pet may cause while in its own home/property.
Inclement Weather: We walk dogs year round, except for rare instances of extreme, inclement weather, i.e. thunderstorms / lightning, torrential downpours, blizzards, hazardous wind chill, or when the client's usual walk route is made treacherous due to ice or heavy snow. In extreme cold, when the wind chill is below -20 Celsius, we will limit dog walks to 20 minutes.
a) Should we be unable to reach your home due to poor weather conditions, Chuck's Mutts & Co. will contact you by preferred contact to let you know the walk has been cancelled. We will then refund your payment or place a credit for the dog walk back into your account.
b) If we are able to reach your home in inclement weather, we will take your dog(s) out for a brief potty break and spend the remaining time playing indoors.
Emergencies: Everyone has them! Feel free to call if an unexpected need arises; we will make every attempt to accommodate your needs for service on short notice depending on our availability. We will carry a copy of your emergency contact form with our daily log (your name + contact's name and phone number) in the event we have an unexpected accident or illness. Please be sure this information is current and that the designated contact has access to your home to ensure your pets' care continues uninterrupted.
Due to lockdown policies, we will be open for weekdays 8:30 to 5:30. All of our services are available virtually or with curbside pick-up/drop-off (limited availability - book ahead of time!) and we are happily accepting new members to the Chuck's family.
ESSENTIAL WORKERS RECEIVE A 15% DISCOUNT AND PRIORITY BOOKING!
Please keep being safe and kind, we will get through this together!
SHARE CHUCK'S MUTTS WITH YOUR FRIENDS & FAMILY