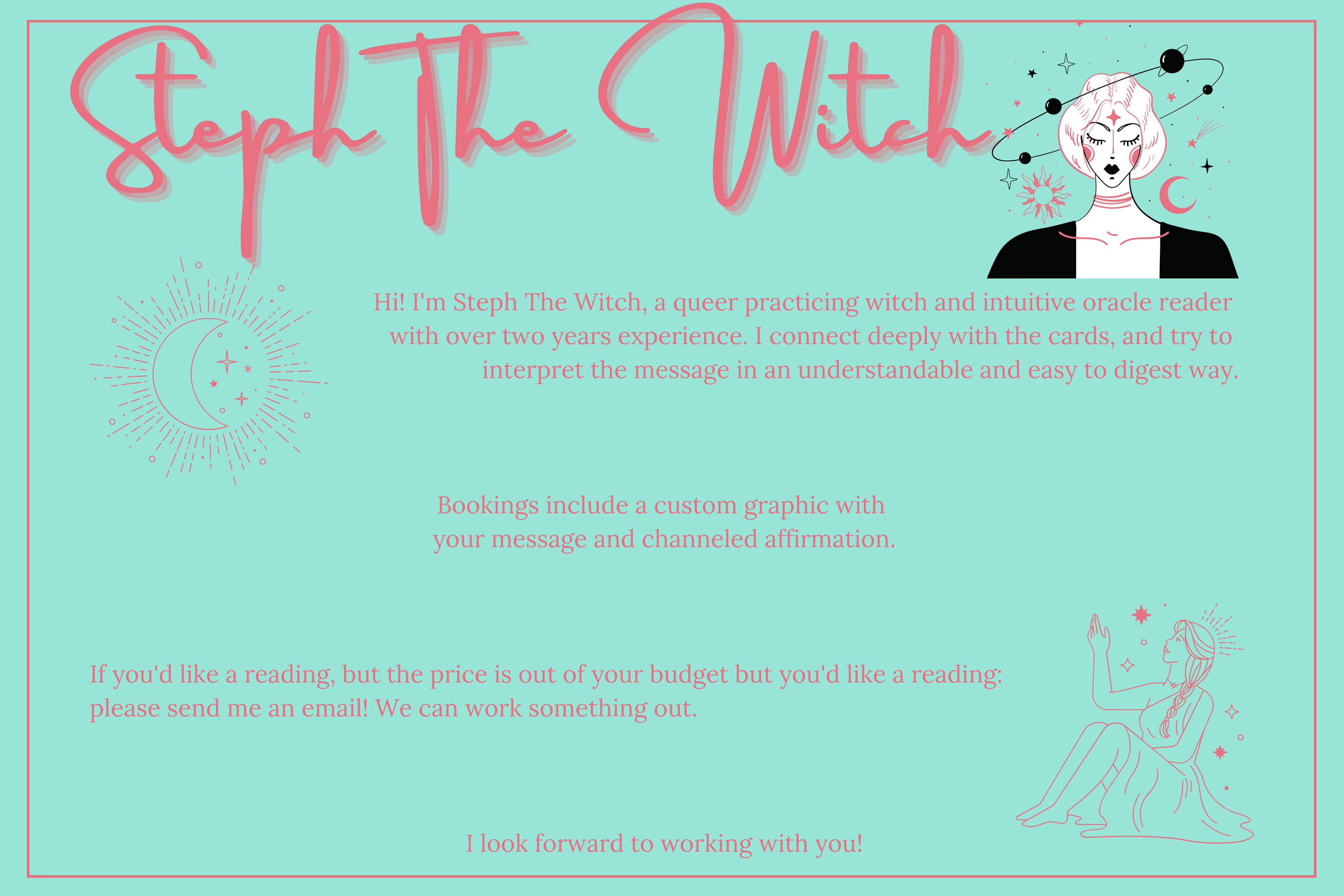 Hi! I'm Steph the Witch, a queer practicing witch and intuitive oracle reader with over two years experience. I connect deeply with the cards and try to interpret the message in an understandable and easy to digest way.
Bookings include a custom graphic with your message and channeled affirmation.
If you'd like a reading, but the price is out of your budget - Please send me an email below! We can work something out.
I look forward to working with you!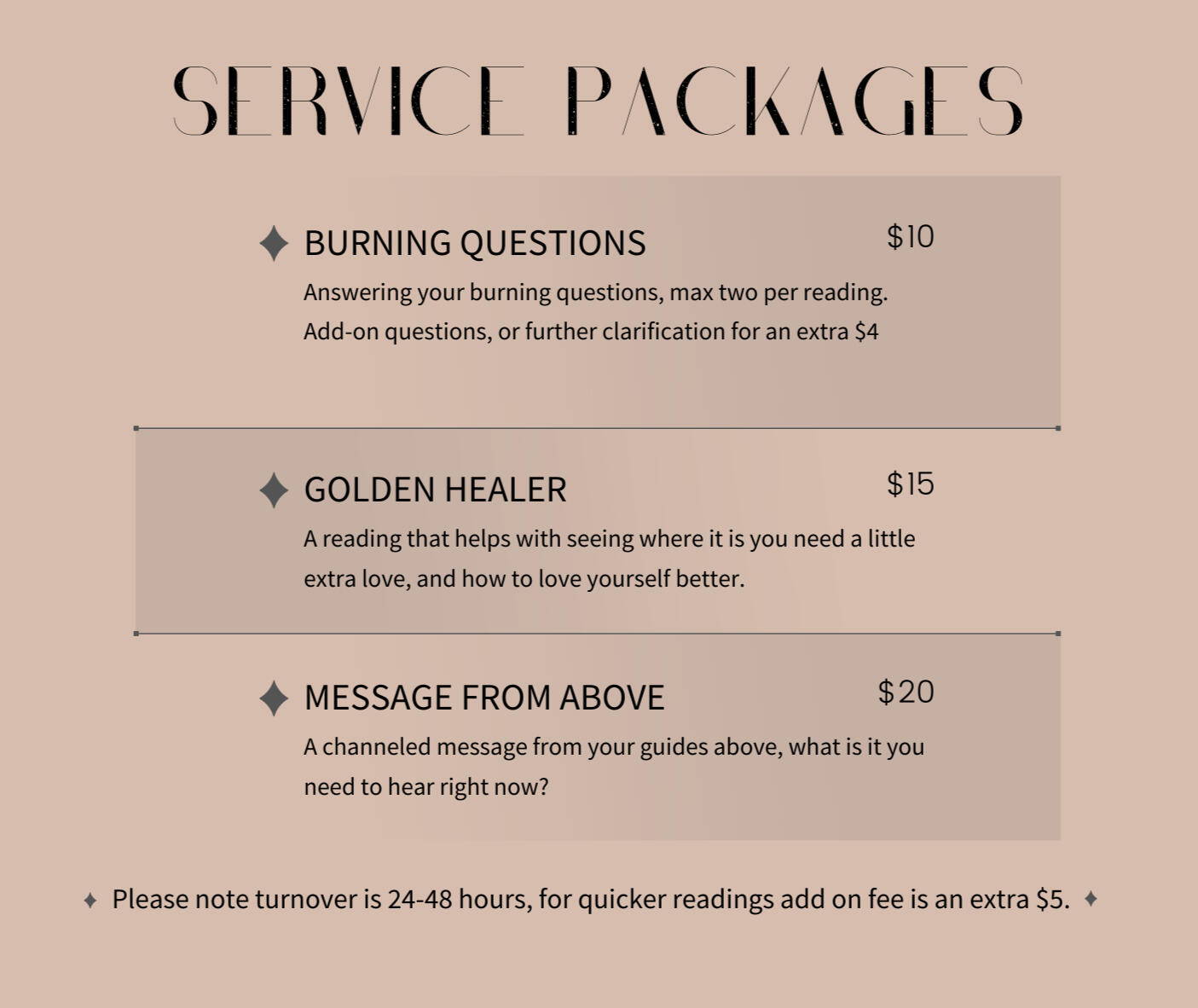 Answering your burning questions, max two per reading. Add-on questions, or further clarifications for an extra $4
A reading that helps with seeing where it is you need a little extra love, and how to love yourself better
a channeled message from your guides above, what is it you need to hear right now?
Please Note: turnover is 24-48hrs, for quicker readings add-on fee is an extra $5
Be the first to leave a review!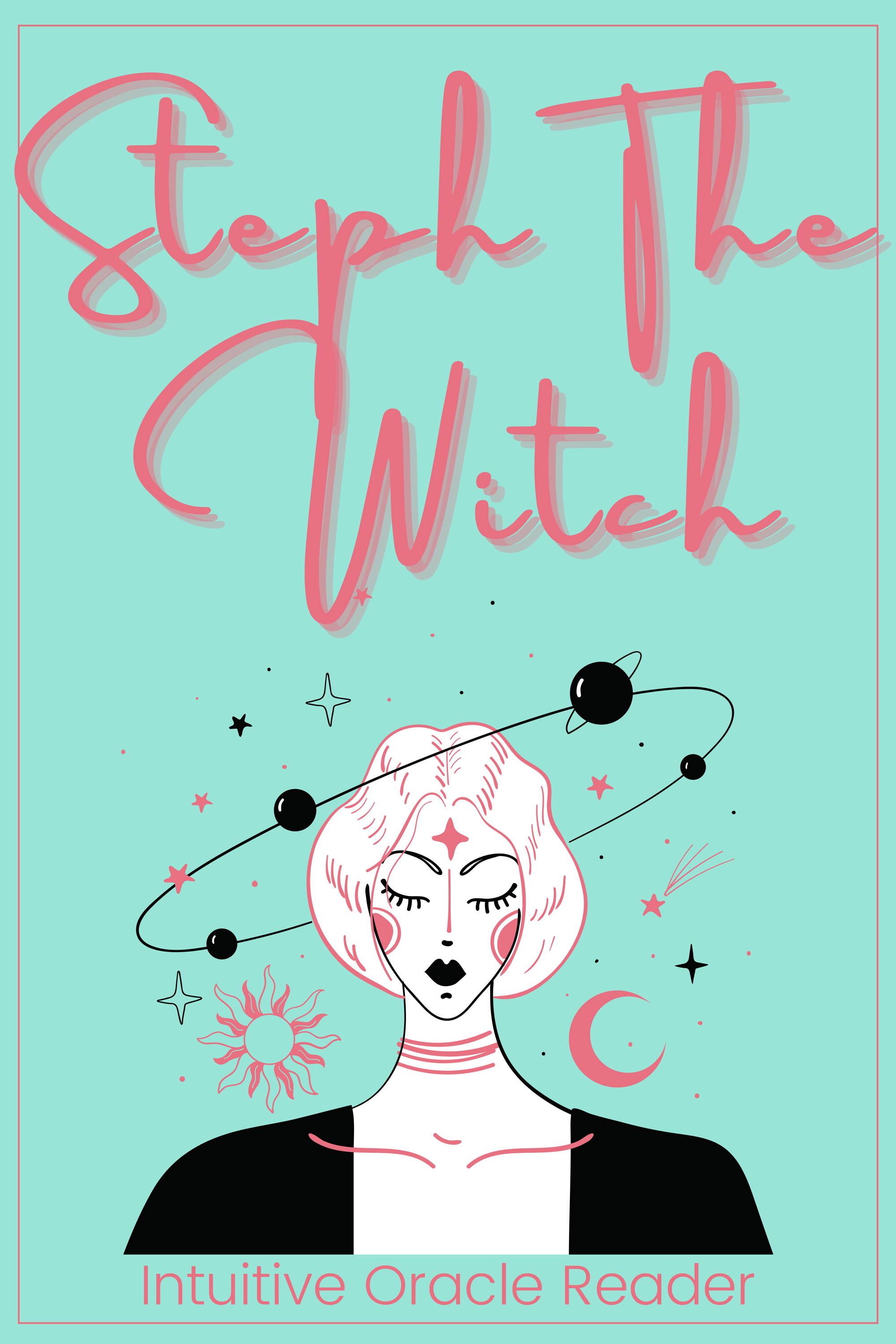 SHARE "Steph the witch" WITH YOUR FRIENDS & FAMILY