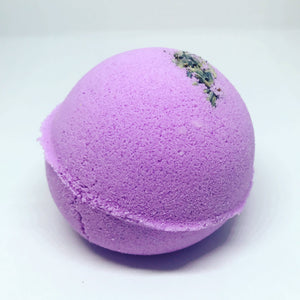 Infused with lavender essential oil and fizzes beautifully, but has a face that only a mother could love.
Ingredients: 
Baking Soda*, Corn Starch*, Citric Acid*, Polysorbate 80*, Water, Almond Oil*, Lavender Essential Oil*, Koalin Clay*, Colour.
*products from Canadian suppliers
Disclaimer: Not made in an allergen free environment
All products are final sale.