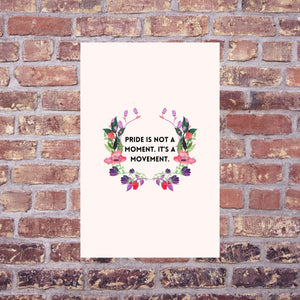 Pride is not a moment, it's a movement.

Pride is more than the month of June; we remember Marsha P. Johnson, Sylvia Rivera and the people who made our movement possible every day of the year. Gaze up at this 11x17 print whenever you need a reminder of those who fought for our community. Don't be fooled by our charming flowers, we've got fire within us.
Note: 1 remaining has a crease, but will flatten out perfectly in a frame!